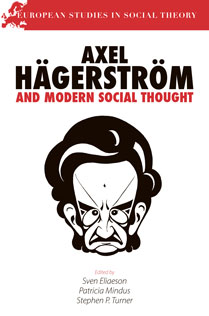 Axel Hägerström and Modern Social Thought
Edited by Seven Eliaeson, Patricia Mindus and Stephen P. Turner

March 2014, Hardback, 472pp
ISBN 978-1-905622-43-6, £150.00
European Studies in Social Theory
This major volume of studies of Axel Hägerström (1868–1939) presents contributions by leading international scholars to a 2011 symposium on the only Swedish philosopher of international significance for social thought. Axel Hägerström, in contrast to his contemporaries, rejected the reality of values, and then applied this rejection by reinterpreting legal theory. His influence was enormous for the school of "Scandinavian legal realism" which includes Gunnar Myrdal, Karl Olivecrona and Alf Ross, and had a formative influence upon Swedish political culture, and Scandinavian social science.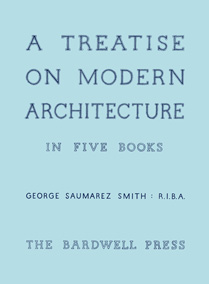 A Treatise on Modern Architecture in Five Books
By George Saumarez Smith

16th September 2013, paperback, 144pp.
ISBN-13: 978-1-905622-50-4, £40.00, limited to 500 copies.
A Treatise on Modern Architecture in Five Books is in the tradition of architectural treatises of the 19th century; it is a book of drawings that provides a catalogue of the author's designs for a wide range of buildings together with a selection of his measured drawings.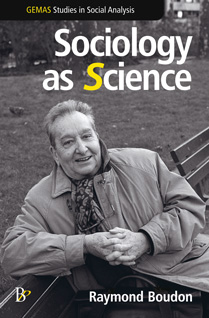 Sociology as Science
An Intellectual Autobiography
By Raymond Boudon
Translated by Peter Hamilton

31st March 2013, paperback, 106pp.
ISBN: 978-1-905622-07-8
GEMAS Studies in Social Analysis
In this entertaining and insightful book, Raymond Boudon, one of France's most eminent sociologists, draws on his personal history and intellectual career, showing how they relate to his distinctive ideas on the claim that contemporary sociology can operate as a true science. His distinctive contributions on such topics as educational and social inequality, rationality, methodological individualism, and the classical tradition in sociology have been influential. Boudon's perspective moves beyond narrow, parochial and obscure concerns to the broader issues of how best to explain and understand society.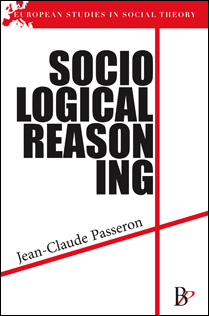 Sociological Reasoning
A Non-Popperian Space of Argumentation
By Jean-Claude Passeron
Edited and Introduced by Derek Robbins
Translated by Rachel Gomme

March 2013, Hardback, 618pp
ISBN 978-1-905622-44-3, £95.00
European Studies in Social Theory
Do the social sciences provide universally valid explanations of human behaviour in society? Passeron thinks not. However, this doesn't mean that social scientists can only represent the diverse narratives of ordinary people. Passeron argues vigorously that Sociological reasoning enables us, within a historical continuum, to analyse the dialectic between context and individual intention, the general and the particular. This is what defines the social sciences as 'in-between' sciences.