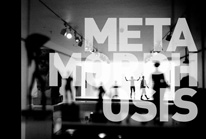 Metamorphosis
Form and Change in the Ashmolean Museum

By James A. Hudson

Hardback, Limited edition of 350 – signed, stamped and numbered, 96pp
ISBN 978-1-905622-52-8, £45.00
Inspired by Ovid's Metamorphosis, this beautifully produced, limited edition, photobook, featuring high quality duotone images, navigates the relationship between visitors and art in a museum environment, as experienced from behind the camera lens.

Theories and Social Mechanisms
Essays in Honour of Mohamed Cherkaoui
Edited by Gianluca Manzo

6th November 2015, Hardback, 2 volumes, 858pp
ISBN 978-1-905622-46-7, £275.00
This Festschrift has been prepared to celebrate the life and work of Professor Mohamed Cherkaoui (b. 1945). It provides 37 articles contributed by leading sociologists and social scientists, whose essays explore and evaluate aspects of his many contributions to the understanding of contemporary society in both France itself and at a more global level, as well as his insights into some of the central geopolitical issues of the 21st centuy.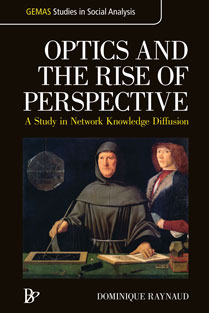 Optics and the Rise of Perspective
A Study in Network Knowledge Diffusion
By Dominique Raynaud

May 2014, Hardback, 260pp
ISBN 978-1-905622-31-3, £90.00
GEMAS Studies in Social Analysis
This book is a remarkable study of the intellectual context in which perspective came to be a key part of visual representation in Western culture and science. It uses a broad spectrum of methods, ranging from the biographies of university scholars and textual concordance to cross-cultural comparison, advanced network analysis and modelling.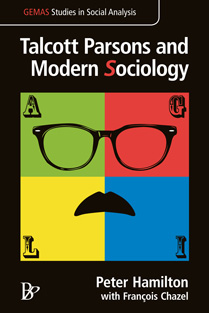 Talcott Parsons and Modern Sociolgy
By Peter Hamilton with François Chazel

May 2014, 260pp
Hardback: ISBN 978-1-905622-09-2, £75.00
Paperback: ISBN 978-1-905622-29-0, £29.99
GEMAS Studies in Social Analysis
This book provides both a concise introduction to the central ideas and concepts of this "key sociologist" by Peter Hamilton and a new essay by the eminent French sociologist François Chazel on the reception of his work in Europe, where much of the reconsideration of the significance of his contribution has been centred.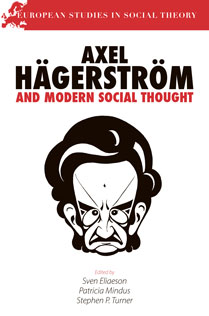 Axel Hägerström and Modern Social Thought
Edited by Seven Eliaeson, Patricia Mindus and Stephen P. Turner

March 2014, Hardback, 472pp
ISBN 978-1-905622-43-6, £150.00
European Studies in Social Theory
This major volume of studies of Axel Hägerström (1868–1939) presents contributions by leading international scholars to a 2011 symposium on the only Swedish philosopher of international significance for social thought. Axel Hägerström, in contrast to his contemporaries, rejected the reality of values, and then applied this rejection by reinterpreting legal theory. His influence was enormous for the school of "Scandinavian legal realism" which includes Gunnar Myrdal, Karl Olivecrona and Alf Ross, and had a formative influence upon Swedish political culture, and Scandinavian social science.